Enhance your store collection filter easily with price tags
Barely a couple of months into launching Smart Tags as public beta and we have been receiving encouraging feedback from our users.
The response that we've got has driven us to continue improving Smart Tags for other Shopify merchants such as yourself.
We are excited to announce a new addition to Smart Tags: tagging products based on its price range.
You can know keep your price tags updated automatically whenever the prices are changed.
One great example that several of our clients had found to be useful is to use the price tags in your Shopify store collection filter.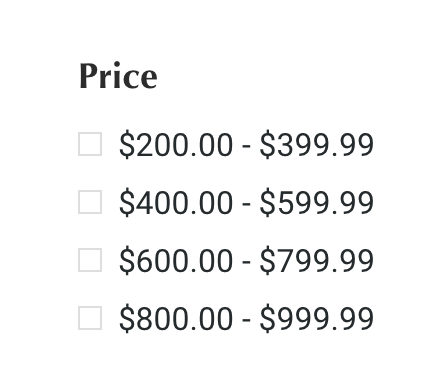 This would allow your visitors to your Shopify store to easily filter your products by its price range.
Do give the new feature a try today! If you have any questions, please feel free to contact our support team, we'd be happy to help :)