Only apply tags to selected products or products in selected collections!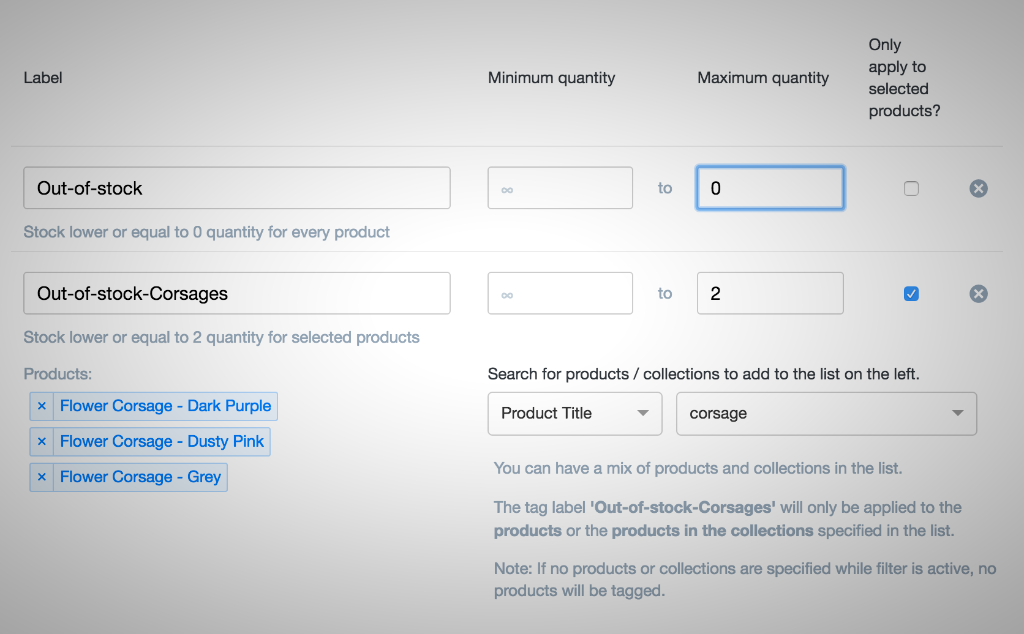 We are rolling out a new feature that allows you specify which products or collections to tag.
With this new update, you can create tags for specific products or products in existing collections.
For example:
Corsages in my store will be tagged with Out-of-stock-Corsages if the total quantity is 2 or lower, while all products will be tagged with Out-of-stock if has 0 or lower stock. s
Give it a try today and let us know what you think. As always, we would truly appreciate your feedback.
If you have any questions, please feel free to contact our support team, we'd be happy to help :)