Only apply tags to selected products by filtering by tags, product types, vendors and more!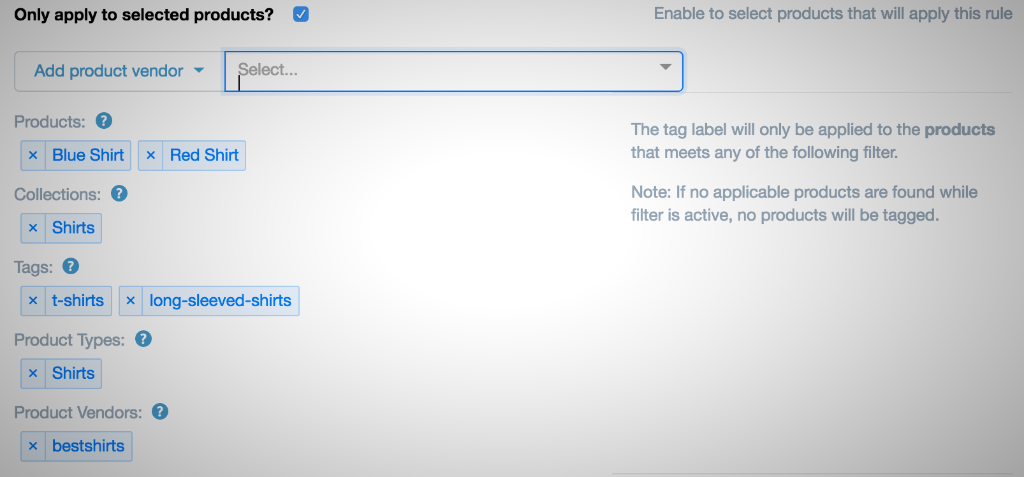 Last November, we've introduced Product Filter that allows you to apply tags only for selected products, by specifying products and collections.
After gathering more feedback from you, we have expanded the feature by enabling more options for you to filter products.
You can now filter products by:
product title
collection title
tags
product types
product vendors
We are excited to roll out this new feature to all of our users. We believe this would positively add value to your businesses and improve your workflow.
Learn more about Product Filter.
Give it a try today and let us know what you think. As always, we would truly appreciate your feedback.
If you have any questions, please feel free to contact our support team, we'd be happy to help :)