Use any fields to create complex tagging rule for your Shopify products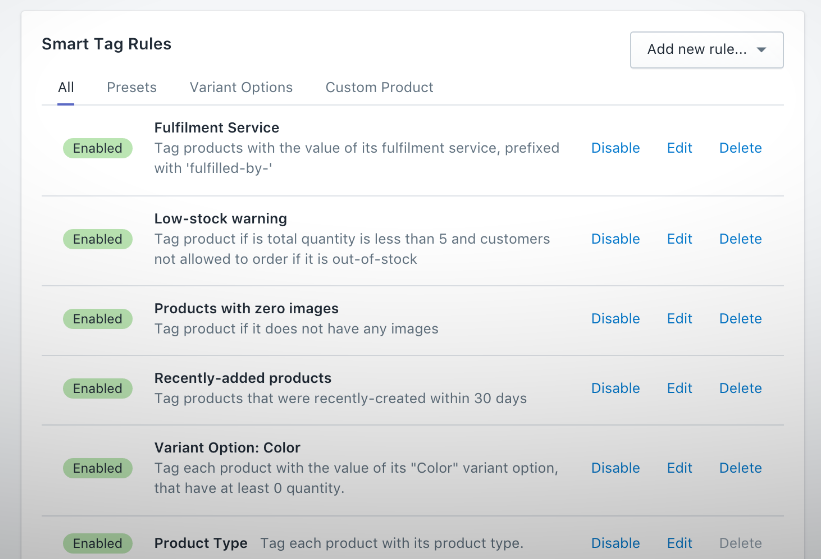 For some of you, we have been teasing this new feature for some time now, and finally, we are proud to announce that Custom Product Rules are now available!
We have been getting feedback and requests for custom smart tag rules other than the ones provided. As a result, you can now create custom rules for tagging your product, with complex conditions to suit your business needs.
All of Shopify's product fields are available for you to use to create your tag rules, giving you total control over how you want to automatically tag your products.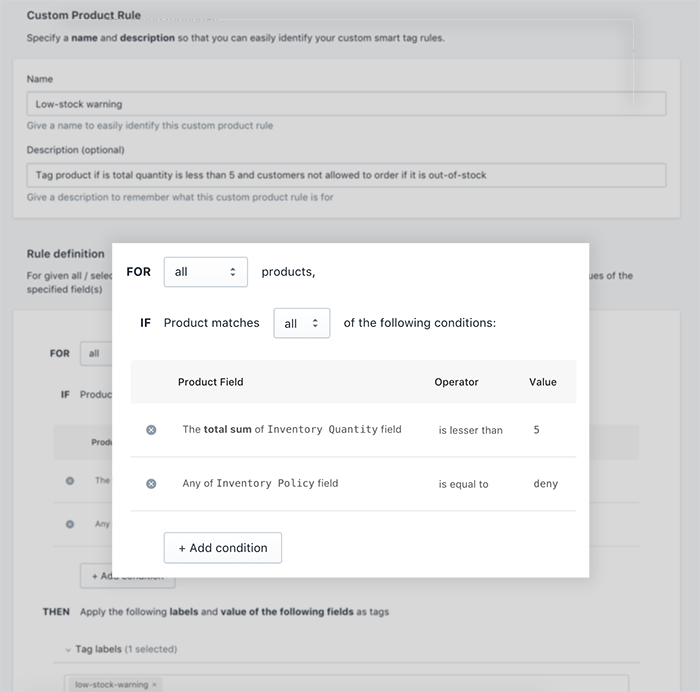 Give it a try today and let us know what you think. As always, we would truly appreciate your feedback.
If you have any questions, please feel free to contact our support team, we'd be happy to help :)