Seamless experience with Shopify new look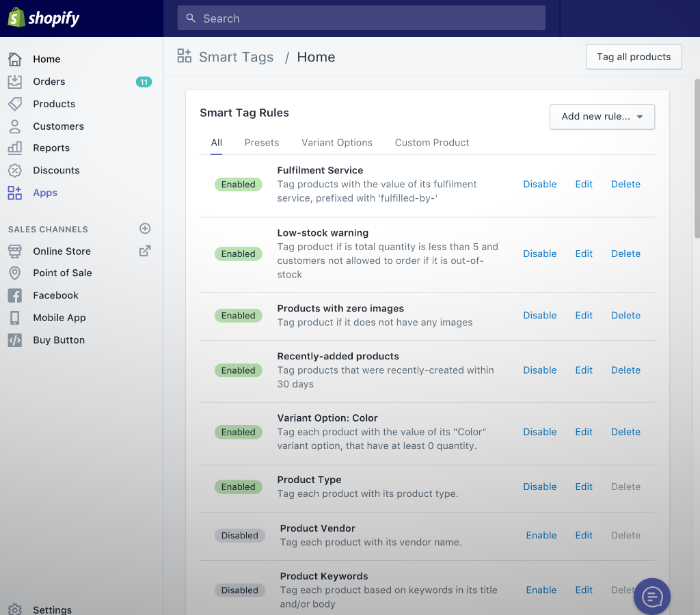 A couple of days ago, Shopify had announced a new look to your dashboard. We are excited about the changes and had redesigned Smart Tags to take advantage of the new experience.
Changes can be hard sometimes, but we believe in the new direction that Shopify has taken.
That's why we have designed Smart Tags to be easy to use, but it is one powerful workhorse doing all the work for you.
We believe that Smart Tag should not get in your way, and should just work :)
Give it a try today and let us know what you think. As always, we would truly appreciate your feedback.
If you have any questions, please feel free to contact our support team, we'd be happy to help :)