New and fresh look to the Recent Activity timeline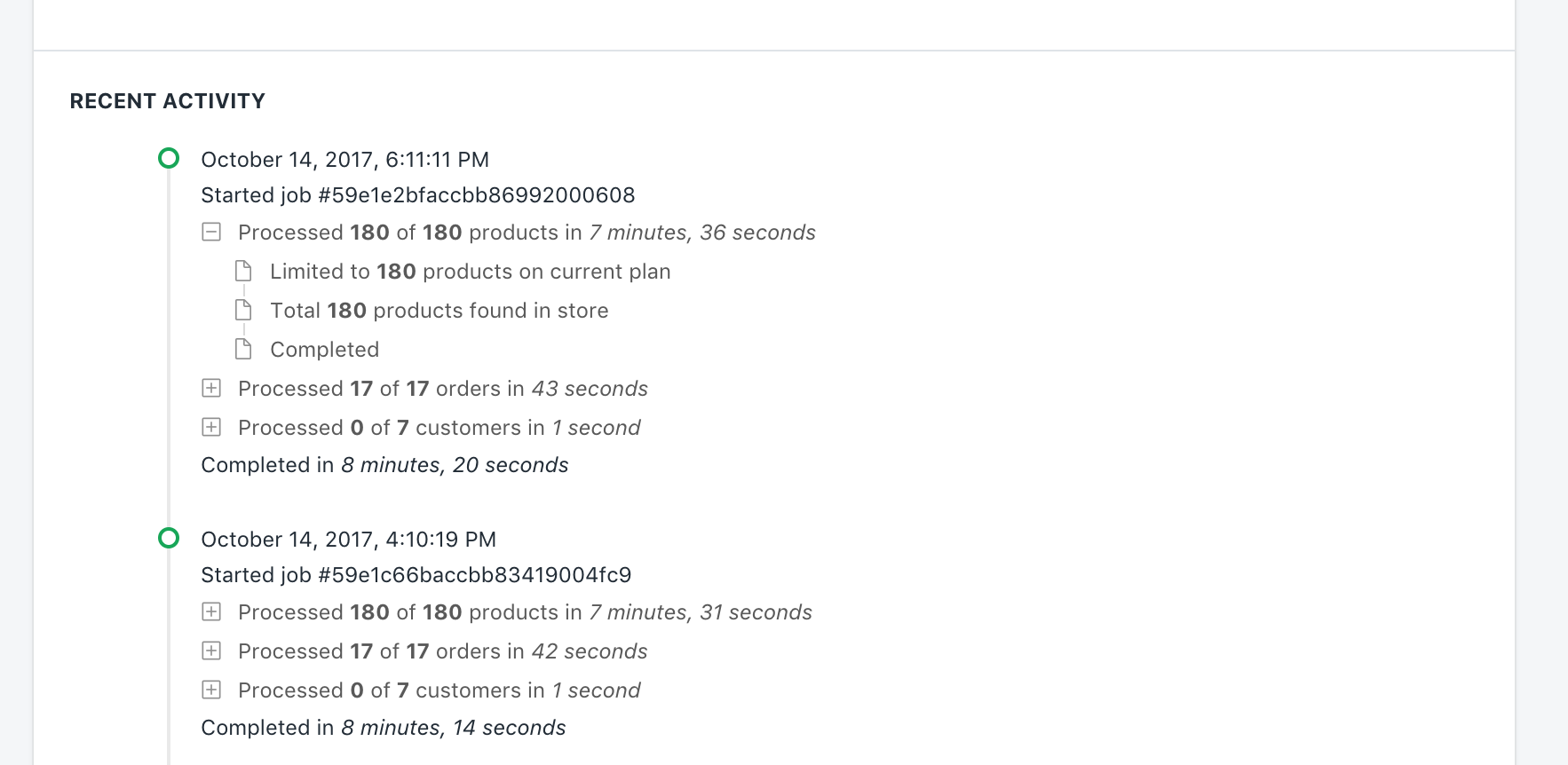 As always, your responses to Smart Tags drive us to continually improve the app for you.
We did a quick refresh of the Recent Activity timeline to give you richer and better information about the background job that processes and tags your store items.
You can now see how long it takes to process items in your store, giving you insight on how Smart Tags works for you.