Tag orders and customers based on shipment status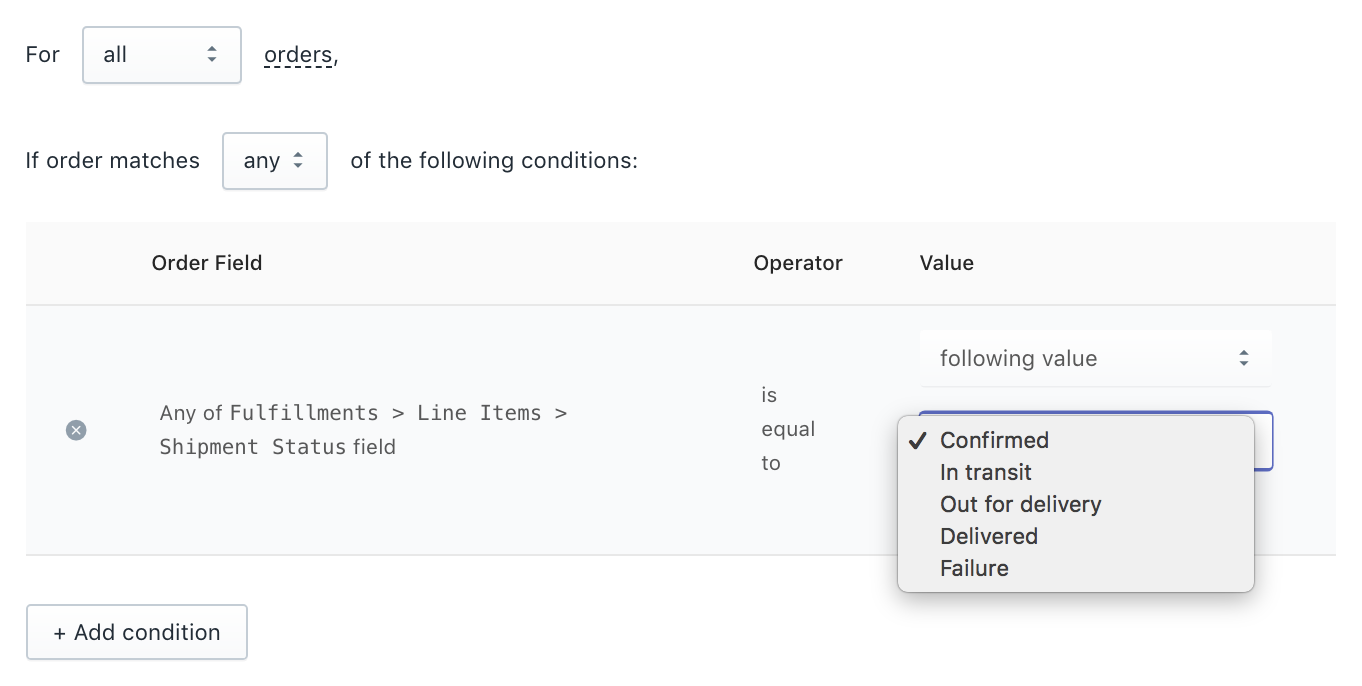 We have made an update to the available order fulfillments' fields and now you can create rules based on all of the fulfillment and its line items fields.
Previously, only a subset of the fulfillment line item fields were made available through Shopify's Order API. Now, Smart Tags will retrieve the entire fulfillment line items information with the help of the Fulfillment API.
A great use for these new fields is to tag orders based on it shipment status for each fulfilled line item using Custom Order rules.
Valid values are
confirmed
in transit
out for delivery
delivered
failured
These fields are also available for Custom Customer rules, which mean you can also tag customers with these new fulfillment fields.
This is part of our continuing effort to bring more fields for you to create complex tagging rules to fit your business needs.
Give it a try today! As always, hearing feedback from you would tremendously help us continue to grow Smart Tags. If you have any questions or face any issues, reach out to our support team any time.