Take a look on how you would use Shopify's Liquid to create your own custom rules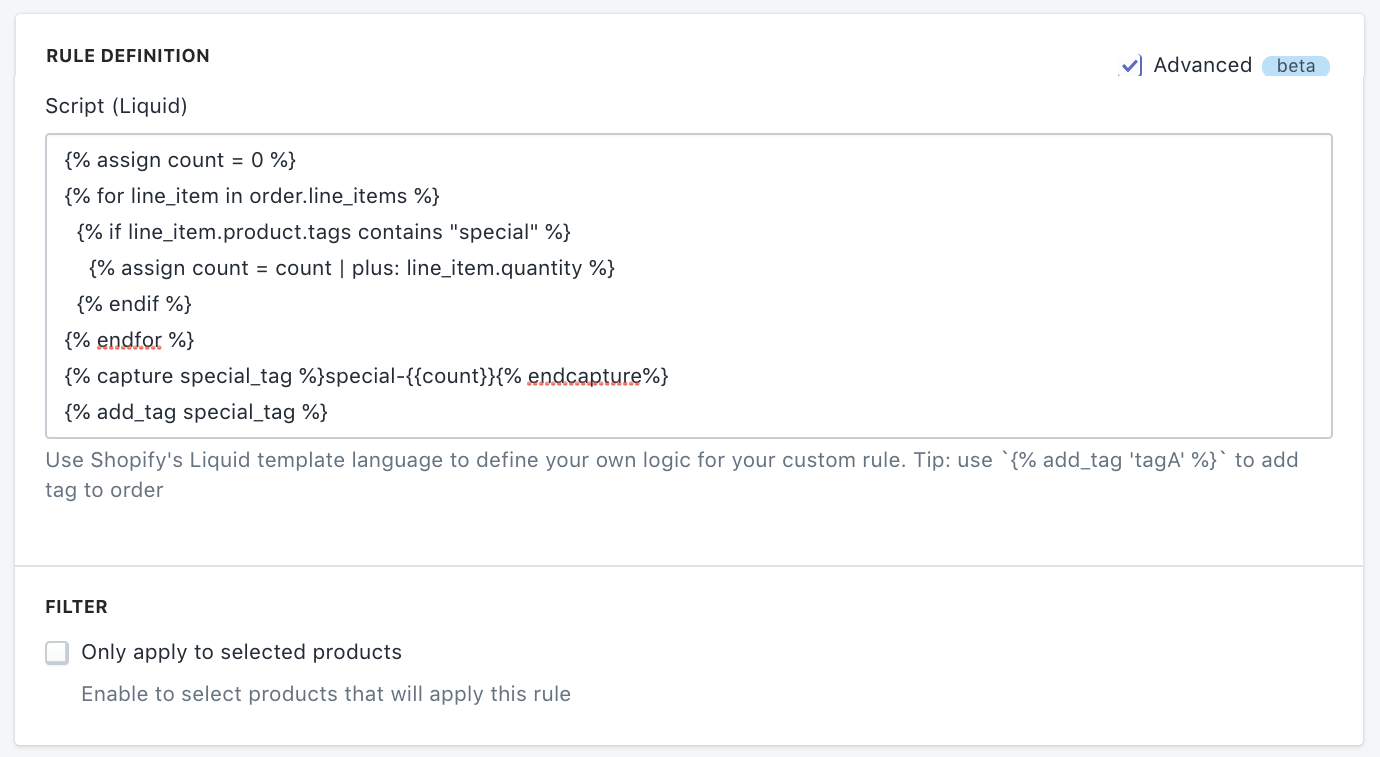 The team is tremendously excited to share something that we had been working to bring into Smart Tags.
Where we started with
When we first designed Smart Tags, it was important for us to make it really easy for anyone to install the app and create their own Smart Tags rules right away.
We started with a set of Preset Rules that brings the most value to the majority of Shopify merchants.
Next, we introduced Custom Rules that allow our users to define their own rules to fit their business needs.
While the current Custom Rules do a great job, we found that more and more Shopify merchants are looking for ways to define more complex rules to meet the demands of their growing business.
Using Shopify's Liquid to create Smart Tag rules
We are bringing Shopify's own Liquid template language into Smart Tags. With our new Advanced Scripting feature, you can use Liquid to define your custom rules.
If you are already familiar with editing your Shopify store theme files, then you'd feel right at home immediately!
Want to get in the beta?
We are currently working with several Shopify merchants in refining the feature before making it available to everyone.
If you are interested in participating in the invite-only beta, just reach out to our team at support@wehavefaces.net and we'd be happy to enable it for your store.
We hope that this will get you excited for what's next for Smart Tags, because our team sure are!
If you need help with creating rules to tag your Shopify store to fit your business needs, do feel free to reach out and get in touch with us; we'd be happy to help :)